Making great cider doesn't have to be hard
Let's learn together!
Want to learn how to make home made hard apple cider?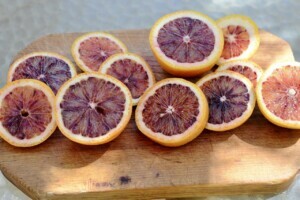 In recent years, there has been a trend of adding fruit flavors to hard cider, and blood orange is a popular choice. Blood oranges are
Read More »
It all started with a sip
Home Cider Making began as a way for me to learn how to make hard cider and document the journey. This site is what I have learned along the way and is always expanding as I continue to try new recipes and techniques while collaborating with other cider addicts. Everyone is welcome to learn and share as they join the craft cider making adventure!
The Home Cider Making website is based around the main cider making guide that outlines the basics of fermenting sweet cider to make hard cider. You will also find tools and resources to help you along the way such as an ABV calculator and a priming sugar calculator.
Once you have mastered the basics of cider making, you can try flavorful recipes such as berry hard cider or a strong honey based Apple Cyser.